How it Works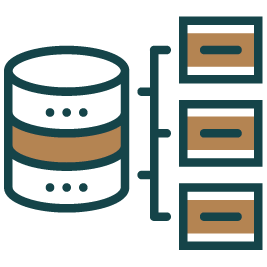 Metadata Infrastructure

Credential Registry Infrastructure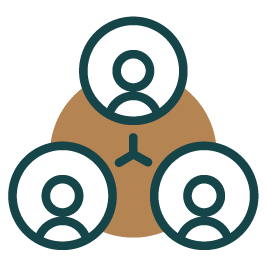 User Community Support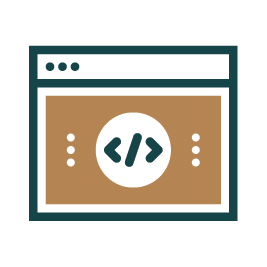 Web Applications Hosting and Source Code
Announcements
Posted on 3/1/2017
February CTI TAC Meeting Followup
Thank you for participating in this month's TAC meeting. Meeting notes and followup information can be found on the Meetings Minutes and Resources page.
Posted on 2/22/2017
February CTI TAC Meeting
This is just a reminder that the Monthly Credential Engine Technical Advisory Committee is this Friday, February 24th at 11:00 AM EST. You will find the meeting agenda below. Friday, February 24th is also the CTDL Release 20170224. We are very excited about this release and look forward to telling all of our TAC members more!
Agenda
Welcome and Housekeeping - Jeanne Kitchens

Brief update on Credential Engine

CTDL Release: 20170224 - Stuart Sutton and Nate Argo
Primary Topics for Next Release Scheduled for April 2017 - Stuart and Jeanne

ceterms: CredentialPerson - Seeking feedback now to determine if this class should be retained and refined.

Proposal for CostManifest Class
Proposal for ConditionManifest Class
Co-design Partner Implementation Roadmaps Update - Stuart and Jeanne

Feb 23, 2017 - June 30, 2017 working up to 10 credentialing partners to co-design Partner Roadmaps for implementing CTDL

Next Steps - Bob, Stuart and Jeanne

Back to Focus on Registry Specifications
Work with Selected Partners on Co-design of CTDL Implementation Roadmaps
Next CTDL Release, April 28, 2017
Upcoming CTDL Review Groups, Please Join!
Posted on 2/10/2017
February CTDL Release
Dear CTI/Credential Engine Technical Advisory Committee and Partners,
A Credential Transparency Description Language (CTDL) release will occur on Friday, February 24, 2017. This release follows the initial release on November 11, 2016. Following the CTDL release policy, all updates for the February release are now available for TAC and partner review via the CTDL Pending page. This web page shows all of the CTDL classes, properties and concept schemes that are "Stable", "Unstable" and "Pending." All items with a status of "Pending" are scheduled for release on Feb. 24th and will change to a status of "Stable."
To filter to see only "Pending" items:
In the footer at the bottom of the window, select to filter by clicking on "Show Pending."
Scroll down the page to see all classes, properties and concept schemes with a status of Pending.
To see the details of each pending item, click on the term's panel. This will open the panel to show all of the related information.
If you have any comments about the CTDL schema items marked as "Pending" please either use the TAC Google Group or email credregtechnicalplannning@gmail.com. Comments need to be submitted by Wednesday, February 22, 2017.
This same process will be followed for all subsequent releases. Also, on the day of the release, a History page on the website will be updated to show all updates from "Pending" to "Stable" as well as other updates such as deprecations. The team will send an email and update the Google group on the day of the release to include direct links to the information about the CTDL release such as the change history. The CTI/Credential Engine (CE) team appreciates your review and comments.
References:
Sincerely, CTI/CE Technical Team
About Credential Registry
Credential Registry allows users to see what various credentials represent in terms of competencies, transfer value, assessment rigor, third-party approval status, and much more.
The open and voluntary registry will include all kinds of credentials, from education degrees and certificates to industry certifications, occupational licenses, and micro-credentials. Each credential will describe its name, type, level, competencies, assessments, accreditation, labor market value, and so on.
The goals are transparency and clarity, and to help align credentials with the needs of students, job seekers, workers, and employers.
Core Principles
Easy to Use

The code base, data schema, and API endpoints are easy to use, and easy to learn. The code base is extensible, to make new features easier to add over time.

Open

Source code, specs, and docs are all open. The system is designed to ensure metadata stays open, as well.

Reliable

No server or API is 100% reliable, so the Credential Registry will distribute its metadata. It backs up data to archive.org, an organization dedicated to ensuring data never disappears.

Research-Based

Based on reseearch into metadata distribution by US Departments of Defense and Education, and many other organizations.

Scalable

The Credential Registry is designed to scale horizontally by allowing communities to form independently and vertically to handle high demand.

Secure

Security is very hard to get right. We have deisgned an open metadata distribution system so that tight security is not necessary. We use cryptographic security within the open data itself to ensure organization identities are non-impersonable.