How it Works
Metadata Infrastructure

Credential Registry Infrastructure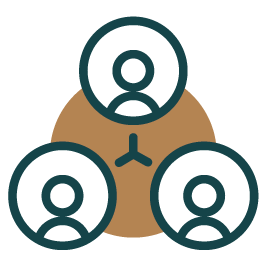 User Community Support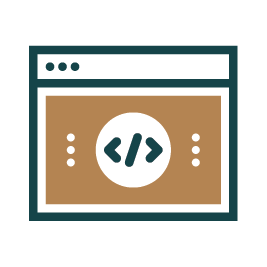 Web Applications Hosting and Source Code
Announcements
Posted on 6/23/2017
ADL iFest: July 31 - August 2, 2017 at the Hilton Alexandria Mark Center
In collaboration with the National Training and Simulation Association (NTSA), the Advanced Distributed Learning (ADL) Initiative is excited to announce iFest 2017. iFest provides unique opportunities for military, government, industry, and academia professionals to share the latest in distributed learning innovations. This year's theme emphasizes learning analytics with associated topics, such as technological inter-operability (e.g., xAPI), implementation, privacy, and security. Learn more http://www.ndia.org/events/2017/7/31/adl-ifest
Among the program offerings is a panel on how competency standards are key to advanced distributed learning. ADL is represented on the TAC and some of the panel are fellow TAC members.
Competencies are pervasive in education, training, and workforce development. They are used to describe learning objectives, a learner's current state of progress, the relevance of learning materials, job requirements, and so on. Standardized digital competency data are needed by smart apps such as personal assistants, adaptive learning environments, and intelligent tutoring systems as well as for competency-based credentialing, staffing, and talent management applications. In this session, distinguished panelists representing leading standards development organizations will discuss their perspectives and how their standards relate to personized learning, learning analytics, lifelong transcripts, and workforce transition. After the panel discussion, Dr. Jim Belanich of the Institute for Defense Analyses will facilitate a discussion with the attendees about competencies in the DoD.
Panelists (and their affiliations):
Joshua Marks, IMS CASE Project
Eric Shepherd, HR Open Standards
Michael Sessa, PESC
Rosalyn P. Scott, Medbiquitous
Robby Robson, CASS Project and IEEE Standards Association
Jeanne Kitchens, Credential Engine
Discussant: Jim Belanich, Institute for Defense Analyses
Moderator: Avron Barr, IDA and IEEE LTSC
Posted on 6/19/2017
June 30th, 2017 CTDL Release Comment Period
The comment period for the June 30th, 2017 CTDL release has officially started. Please review the change history and provide comments and feedback ahead of the official release on June 30th. These changes include some important new updates, such as ceterms:ConditionManifest and ceterms:CredentialPerson.
Change History: https://credreg.net/ctdl/release
Here you can see all of the changes for the forthcoming CTDL release. Follow the links for each item to see them in the pending metadata viewer and post comments/feedback in the linked github issues:
To view the entire pending CTDL schema: http://credreg.net/ctdl/pending
Note that only new classes and properties here have a status of pending. Changes to existing items can be found in the change history.
Thank you on behalf of the Credential Engine Technical Team.
Posted on 5/30/2017
May Credential Engine TAC Meeting Followup
Thank you for participating in this month's TAC meeting. Meeting notes and followup information can be found on the Meetings Minutes and Resources page.
About Credential Registry
Credential Registry allows users to see what various credentials represent in terms of competencies, transfer value, assessment rigor, third-party approval status, and much more.
The open and voluntary registry will include all kinds of credentials, from education degrees and certificates to industry certifications, occupational licenses, and micro-credentials. Each credential will describe its name, type, level, competencies, assessments, accreditation, labor market value, and so on.
The goals are transparency and clarity, and to help align credentials with the needs of students, job seekers, workers, and employers.

Core Principles
Easy to Use

The code base, data schema, and API endpoints are easy to use, and easy to learn. The code base is extensible, to make new features easier to add over time.

Open

Source code, specs, and docs are all open. The system is designed to ensure metadata stays open, as well.

Reliable

No server or API is 100% reliable, so the Credential Registry will distribute its metadata. It backs up data to archive.org, an organization dedicated to ensuring data never disappears.

Research-Based

Based on reseearch into metadata distribution by US Departments of Defense and Education, and many other organizations.

Scalable

The Credential Registry is designed to scale horizontally by allowing communities to form independently and vertically to handle high demand.

Secure

Security is very hard to get right. We have deisgned an open metadata distribution system so that tight security is not necessary. We use cryptographic security within the open data itself to ensure organization identities are non-impersonable.